Non-fungible tokens (NFTs) are one of the most rapidly growing sectors of the metaverse boom. Trading volume for NFTs hit $10.7 billion (67.9 billion yuan) in the third quarter of 2021, a jump of 704% from the previous quarter, according to analytics platform DappRadar.
NFT games are one of the driving forces behind the skyrocketing trading volume. Although still in its early days, in-game items generated $2.3 billion (14.6 billion yuan) of trading volume in that period, accounting for 22% of the total trading volume for NFTs. Compared to traditional game assets, NFT assets cannot be taken away by closing a game or deleting game features and retain their value through demand.
Today's hot topic in the NFT gaming space is STEPN, which allows its users to make money just by exercising. STEPN gained a massive 31,000% in profits since its token sale was conducted on March 2.
STEPN is a "Move-to-Earn" app created by Find Satoshi Lab, a fintech company based in Australia, encourages its players to walk, jog or run outdoors using their "NFT Sneakers" to earn reward tokens and NFTs.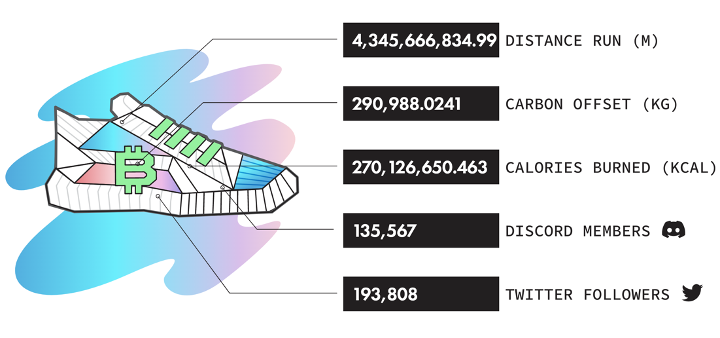 In December 2021, Scott Dunlap, vice president of Adidas and CEO of Runtastic, posted on social media saying, "I get the feeling STEPN will become an obsession for many in 2022+". In January 2022, over 7 venture capital firms invested in STEPN, with Sequoia Capital leading the investment totalling $5 million.
In STEPN, each player must have a pair of NFT sneakers to join the game. Players' earnings depend on whether they stick to their exercise plan, as well as the grade, attribute and quantity of NFT sneakers. Additionally, players can choose to lease or sell their NFT Sneakers on the in-app Marketplace.
As of April 2, the floor price of NFT sneaker is about 7,500 yuan ($1179). The highest price of NFT sneakers on the market is 10,000 SOL. Solana is now the fourth-most popular blockchain in terms of NFT sales volume, and equivalent to over 8 million yuan ($1.3 million). While these figures are appealing, the payoff period for users can take longer than expected.
Some may be familiar this concept of "Move to Earn" as STEPN's model is similar to a Chinese blockchain app called Qubu, which was investigated on suspicion of pyramid selling, illegal fund-raising and financial fraud in 2019.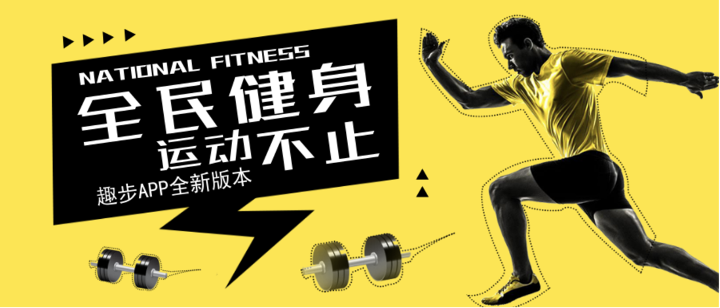 Qubu's claim of using blockchain technology has been debunked by many Chinese blockchain industry insiders, according to a news released by KrASIA.
While it faced multiple investigations in China, Qubu managed to avoid legal complications by changing its name and is still in operation today. In 2019, Qubu opened a physical store in Malaysia.
As early as 2018, Qubu advertised that "exercise can make money", enticing users with the slogan "if you take 4,000 steps per day, you can earn at least 200 to 20,000 yuan ($31 to $3145) per month." In Qubu, only by consistently bringing new players into the game will users who have previously invested make a profit.
Both STEPN and Qubu need a steady stream of new users to keep the business going.
The biggest difference with STEPN is that Qubu's virtual token "candy" cannot be proved decentralised since virtual currency transactions are completely banned in China, which means that the price of "candy" might be manipulated.
While the market for NFT games continues to boom, many people are less optimistic concerning the finances behind it. The money-raising potential is why some players and even developers argue that NFT games are a scam involving virtual items that have no real-world value.
"Not only is it ethically dubious, but there's no practical reason to implement NFTs into your game." Harper Jay MacIntyre, community manager at Psychonauts creator Double Fine, responded to Ubisoft's NFT debut on Twitter. "It's a scam. The more people in our industry who are willing to say so publicly, consequences be damned, the better."
Xbox CEO Phil Spencer had also doubted the near-term viability of NFTs, saying they hold promise only if the industry can find real problems to solve instead of creating speculative markets designed primarily to enrich a small slice of participants.
The People's Bank of China believes that cryptocurrencies disrupt the financial system and facilitate criminal activities such as money laundering, fraud, pyramid schemes, and gambling. The People's Daily also commented that China's regulations on NFTs are unclear and relevant investors should remain cautious.
The development of NFTs in China differs from the business model in other countries. As we can see from the "digital collections", also known as "China's NFT collections", it is more focused on copyright protection and asset right confirmation, with the goal of exploring the possibility of de-financialization.
De-financialization may avoid speculative markets and financial risk, but it will also end the possibility of exploring future markets. As seen with Qubu, which has struggled to operate in China, combing finance and gaming through the regulation of NFT games continues to be a grey area in China. However, the demand is there.