Five veteran investors, analysts and journalists shared insights on China's rapidly evolving technology landscape in a panel hosted by Tech Tech China on Aug 18. The panel, titled "New Trends in China Tech and Valuation," was moderated by Feng Wang, editor–in–chief of FTChinese.com.
The discussions started with Tencent's Q2 earnings report as the company's sales declined for the first time in 18 years since its listing. Its revenue decline did not come off as a surprise to Rui Ma, a California-based investor and analyst with a decade–long experience in China's tech industry.
Tencent's Q2 revenue was largely weighed down by the company's gaming sector, which has not been able to get a new game approved ever since the regulators stopped releasing new licenses.
Ma also noted the revenue weakness on the advertising front, saying it was because large advertisers such as financial and education companies have been hit hard by regulations.
Several speakers mentioned the earnings call the day before with investment bank  analysts in which Tencent's management talked about creating new revenue streams by launching in–feed ads in WeChat video accounts. Aw Cheng Wei, China Correspondent for the Strait Times, doubted it would be a game-changer just yet, pointing out Tencent faces strong competition in the area of short videos.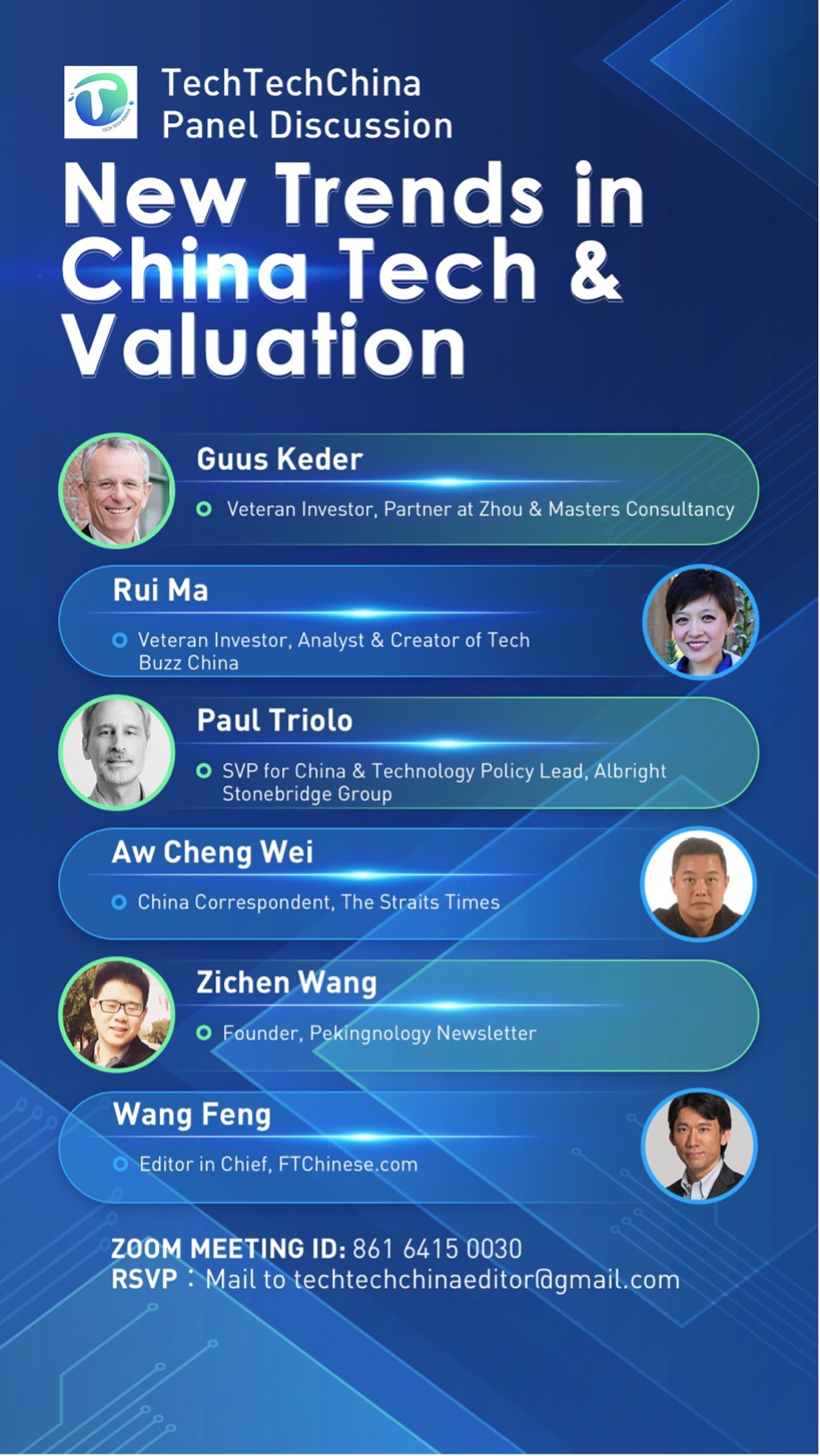 (The panel titled "New Trends in China Tech and Valuation" is the first of a series of webinars to be hosted by Tech Tech China.")
Guus Keder, a Brussels-based investor and partner at Zhou & Masters Consultancy, argued that big tech companies should focus on creating more profit rather than getting fixed on chasing revenue.
"They need to learn how to use their platforms to create more added value for the existing users and for potential industrial users," said Keder. He thinks big tech companies are playing the role of venture capitalists but may not have the mentality, capacity, and business culture to innovate in the deep–tech sectors in the next decades.
Keder, who has also invested in a handful of deep tech companies, believed that to build such companies takes the "real innovation." From chucking out code and games towards truly integrated, high–tech, and deep–tech type of applications, is a big switch needed not only in China but also all around the globe. That is where the economy becomes fully digital, fully integrated, and completely seamless, said Keder.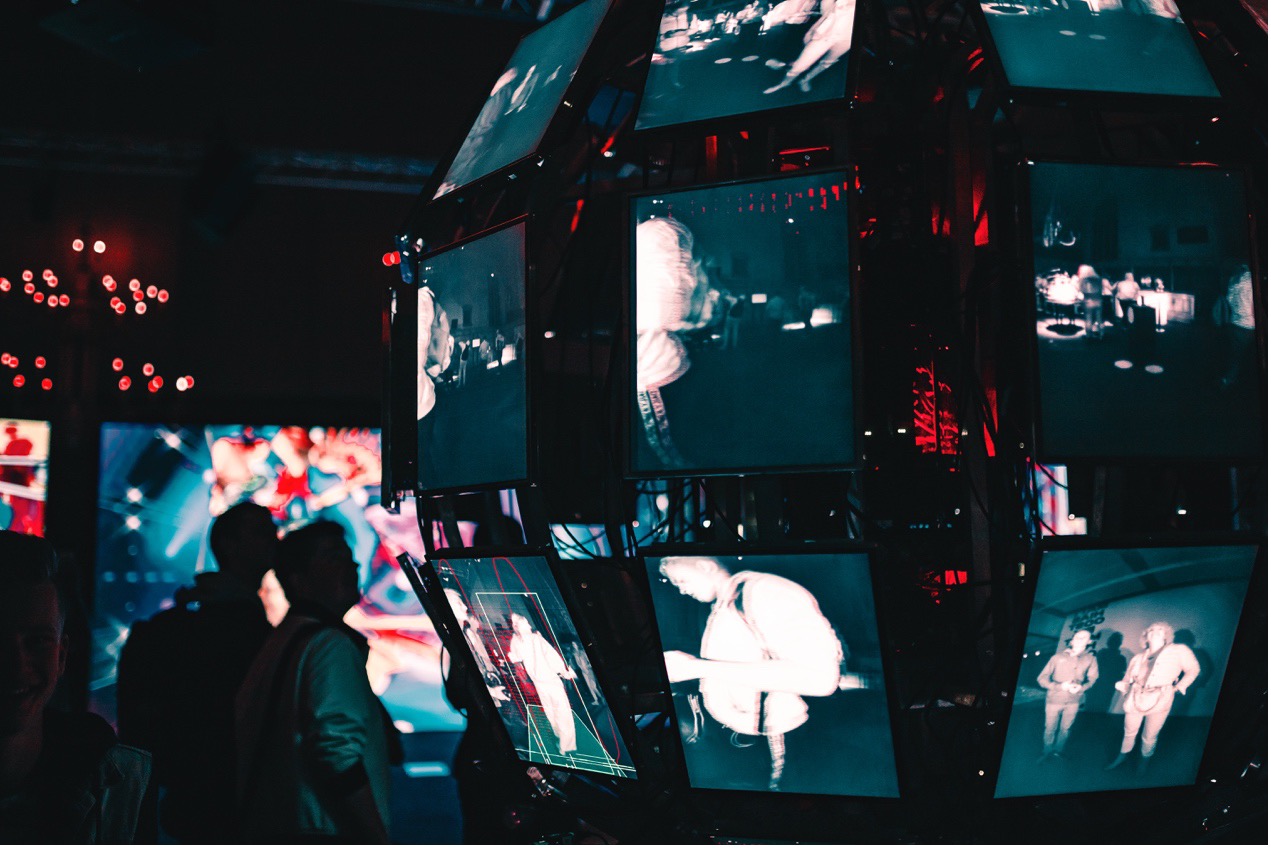 (Photo by Unsplash.)
Paul Triolo, Senior Vice President for China & Technology Policy Lead, Albright Stonebridge Group, thinks Tencent's sales decline reflects a tough period at the moment for China tech, due to occasional pandemic outbreaks and economic slowdown. Triolo also pointed to the discussions between the U.S. and Chinese regulators on the listing of Chinese companies on U.S. stock exchanges. While there are many thorny problems remaining before the two countries could reach agreement, Triolo still believed there's a potential for doing so by the end of this year.
Zichen Wang, a senior journalist and founder of the Pekingnology newsletter, thinks the worst regulatory storm for big tech companies is over. He quoted research by a Peking University task force focused on studying tech companies and their regulations, saying that Beijing cannot afford to undercut its technology champions too much, as they represent the future of business.
"Any country that wants to persist participation in the global competition, especially given the bigger picture, must support the development of its own tech companies. If this is competition between China and the U.S., this is one of the areas that's actually in favor of the tech companies, because they're national champions," said Wang. "At the end of the day, the Chinese regulators wouldn't want to see them just falling down like the chip industry."
Wang analyzed all the official documents regarding regulations on tech companies. He concluded that the one thing the Chinese government has always emphasized is to support the "international development" of such companies. Clearly, Beijing wants them to succeed globally, said Wang.
Wang underlined that Tencent's "business–to–business" services has been taking up over 30 percent of its total revenue for five consecutive quarters, which certainly has become one of the pillars of Tencent's entire business. Although its "business–to–business" sector may not sound as sexy as its gaming sector, the former has been prompted by the Chinese authorities as their services empower small and micro companies to go digital, said Wang.
Aw Cheng Wei raised Metaverse as an example, believing that the "business to business" model is still in early stages, and that it has a long way to go.
This panel is the first of a series of technology and economy seminars to be hosted by Tech Tech China.