Will Liu, a 49-year-old Mandopop singer and celebrity personal trainer, has caused a sensation across the Chinese internet with his online fitness live streaming videos. Staying at home with his family due to the lockdown in Shanghai for weeks, Liu and his wife posted their workout sessions on China's TikTok Douyin, combining at-home workout moves with fast-paced Mandopop songs such as Jay Chou's Dragon Fist. In just 10 weeks, Liu's followers have ballooned from 5 million to 33 million on Douyin. His telefitness live streams have been viewed by nearly 40 million times in total, with the most popular session attracting over 1 million live viewers.
The COVID-19 pandemic has driven people around the world to seek in-home exercises to keep in shape, giving a huge boost to the emerging industry of telefitness. Many companies have catered to the surging demand with new innovative products such as wearable fitness trackers, smart mirrors, and mobile apps, making home workouts and remote coaching accessible.
For instance, launched by Apple in December 2020, Apple Fitness+ offers guided workout streaming services, allowing Apple Watch wearers to keep track of their workout metrics. Apple Fitness+ also involves real-time coaching broadcasts for both indoor and outdoor running, helping its subscribers to stay motivated on their route. As the business rival of Apple Fitness+, Peloton was ambitious about increasing its users by 95.6 million and reaching 100 million subscribers shortly, according to a CNBC interview in September 2020 with John Foley, CEO of Peloton.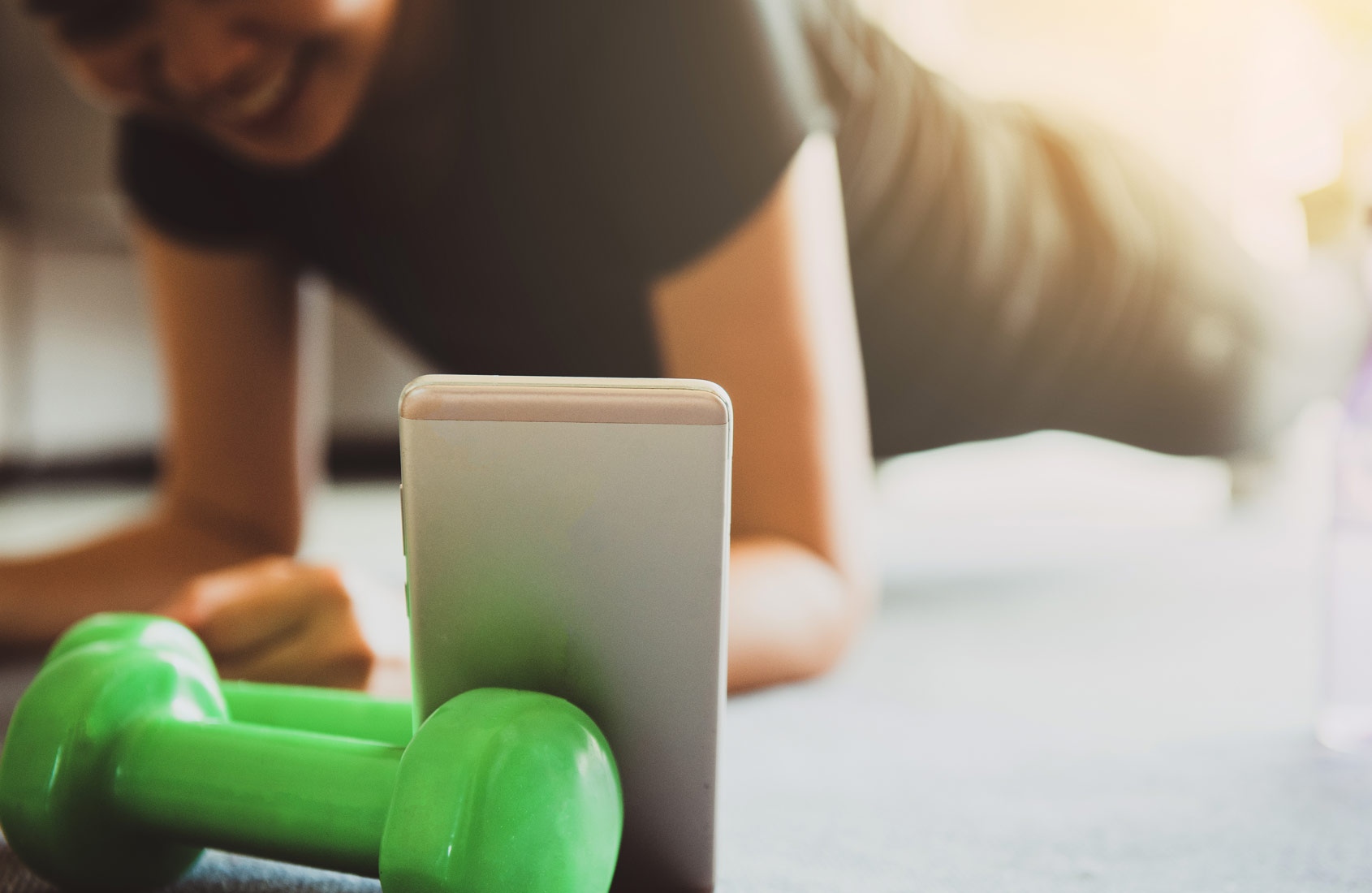 In China, workout apps have also gained enormous popularity during the pandemic. In 2021, the Chinese in-home fitness app Keep raised $360 million in a Series F funding round, raising its valuation to $2 billion. According to Keep's prospectus, it has more than 300 million users and has been used for nearly 69 billion minutes of training over the past six years. In addition to a variety of guided training videos and collections, Keep has built an in-app community where users can share their workout scores with their friends and comment on each other's progress. Thanks to this specific community, e-commerce has become an important part of Keep's in-app ecosystem, allowing sports brands to launch their marketing campaigns in the app. Users can also purchase fitness equipment and accessories through Keep's e-commerce shop, from treadmills to sports clothing, personal exercise bicycles, fitness nutrition, and original Keep apparel.
Apart from Keep, there are other apps in China competing in the telefiness arena such as Yodo Run, Joyrun, and Codoon. While Yodo Run distinguishes itself by giving cash incentives to its users according to the fitness tracking results based on GPS algorithms, Joyrun focuses on the demands for socializing among runners. There are also a few apps specializing in square dancing, such as Tangdou and Codoon, offering tutorials, exercise videos, and live streams. These apps focus on the telefitness market for elderly people, finding their niche in the crowded fitness sector.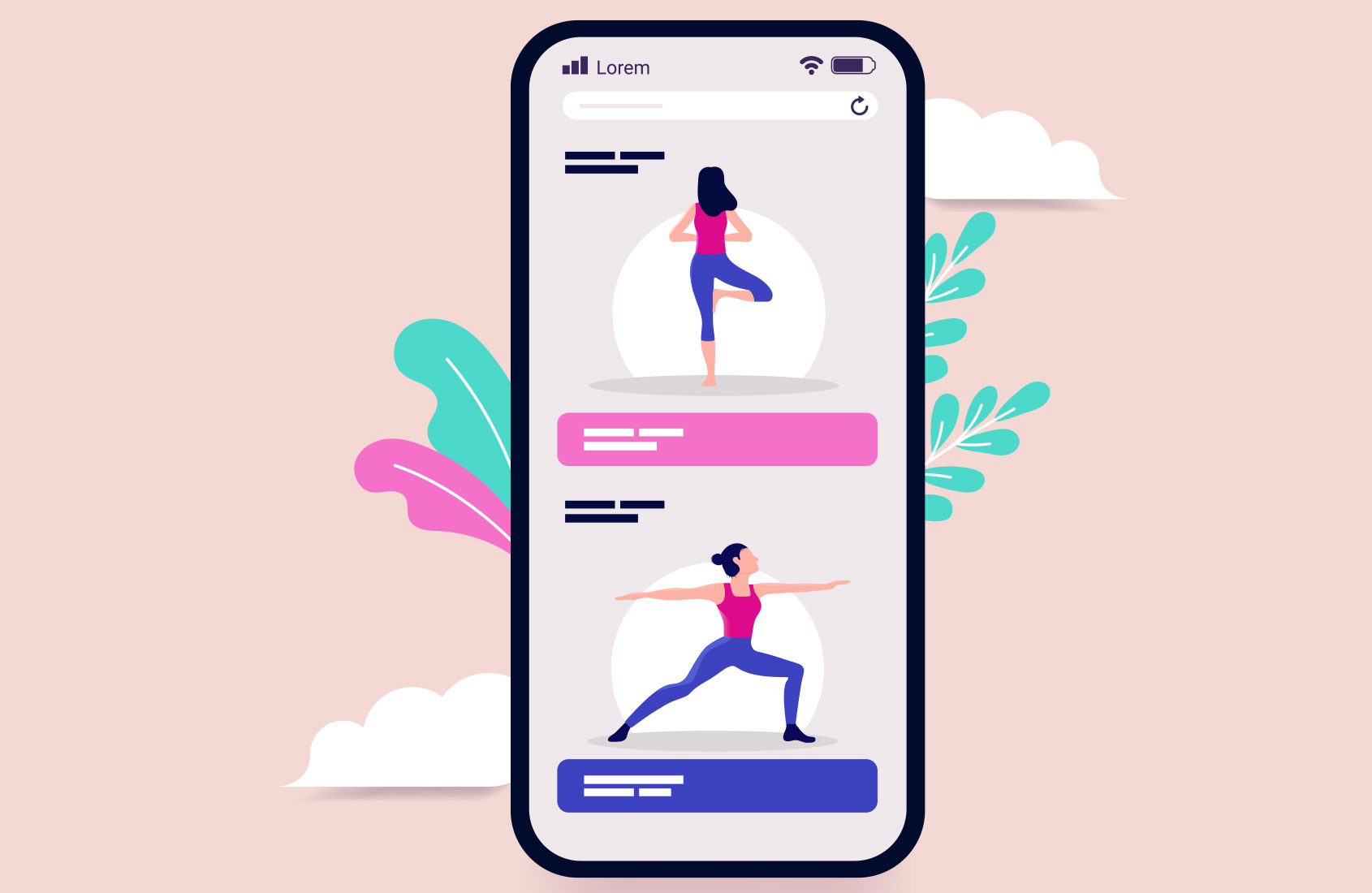 Although the workout apps mentioned above can provide remote training sessions and fitness-tracking services, they do not actually monitor and improve users' exercise. In response to this issue, Yoganotch developed an AI-powered product that has wearable sensors to reconstruct the user's posture in 3D space. This is to provide live audio feedback to help correct the user's yoga moves and conduct analysis based on each person's practice history and body metrics. The deployment of 3D motion capture technology has only been available for elite athletes, according to Yoganotch. By democratizing such technology into consumer fitness wearables and a workout app, Yoganotch may have made an important step ahead in the development of the telefitness market.
The disruptive inroads telefitness has made into the US$100 billion global fitness club industry may only seem temporary, but some analysts say it has the potential to permanently alter how and where people build their bodies. This is not only because telefitness services are more flexible and versatile compared to conventional gyms, but also because telefitness apps are building their ecosystem, from e-commerce to online community functions, to further strengthen the user experience and adherence. On the other hand, giants in the sports sector such as Adidas and Nike seem to be absent from the change of platform innovation. As fitness apps such as Keep are selling their original apparel, these traditional sportswear brands may one day lose their advantages in marketing and sales.
The rapid development of telefitness is driven by the need for in-home exercises, and more importantly, the innovative deployment of technologies, such as interactive live streaming, wearables, AI analytics, and 3D motion capture, in the highly integrated sectors of sports, e-commerce, and online communities. In the future, telefitness platforms like Keep, Peloton, and Apple Fitness+ may become major players in those areas as they continue growing.