Whether it is war, pandemic, or major political, social or financial crisis, the international stock market, as an important platform for global companies to raise funds, will experience ups and downs every time due to these unexpected events.
In fact, in today's globalised world, even people who have no direct investment in the market can't escape the impact of stock market changes. In the United Kingdom, for example, at least £600 billion of the 66 million people's pensions are invested in the global stock market. The stock market crash will inevitably have a negative impact on the returns of pension funds, which will in turn affect the interests of pensioners.
The stock market is like a huge "currency reservoir", and its rise and fall will have a significant effect on currency liquidity. The circulation of money is the essence of the economy. Only when money is circulating can the economy and consumption develop in a positive way.
So, the stock market is potentially linked to all of us.
A series of unexpected crashes in the American stock market
The slump of China Concepts Stocks in the American stock market
In the past 15 months, China Concepts Stock's market value has plummeted by nearly 10 trillion yuan ($1.37 trillion), which is equal to 10% of China's GDP (the world's second-largest economy). All Chinese stocks have nearly halved in value. Share price dropping of over 90% is quite normal.
Moreover, according to a latest equity research report released by J.P. Morgan on March 14, J.P. Morgan analysts downgraded at least ten Chinese Internet companies, including JD.com, Alibaba, and Tencent, to sell-equivalent levels, declaring them "uninvestable" in a short term.
There are over 300 China Concepts Stocks, with the majority distributed on the Internet (e-commerce), health and medical care, new energy vehicles, and other emerging industries. These developing industries are critical to China's economy's development and transformation. However, a large wave of tech start-ups has now lost 80 % of their value in American stock markets, and many of them have lost their capacity to acquire further financing.
In this regard, quoting from an interview by 36Kr, "The current stock price has entirely deviated from the value itself, making it impossible to determine whether it is oversold or has reached its bottom. After all, the market value of Russia's largest bank can be cleared overnight. Is it completely worthless?" As a result of the Ukraine war, the stock price of Sberbank, Russia's largest bank, plunged 95% in London on March 2. The stock price even fell to a minimum of 1 cent, and finally decided to withdraw from the European market on the same day.
It takes decades to accumulate wealth. However, it only takes a moment to be ruined.
What went wrong with China Concepts Stock?
Today's market, objectively speaking, is a bit over overreacting. An investor who has worked in Hong Kong for more than 20 years believes that the collapse of Chinese stocks is caused by multiple factors. It is worth noting that most of these factors come from unexpected external changes rather than from the company's internal activities.
The recent conflict between Russia and Ukraine, the U.S. Federal Reserve's tightening monetary policy, as well as subtle and complicated China-US relations have all exacerbated investor concerns about the delisting of China Concepts Stocks.
When the Russia-Ukraine war just broke out, China Concept Stock was relatively stable.
However, the assets of the Russian bank were cleared, triggering panic among investors.
In the midst of a turbulent situation, some media outlets are spreading inaccurate information with misleading titles in order to short stocks. A landmark example was Tencent. Tencent's stock continued to fall a few days ago, even falling below 10%. On March 15, the company's share price plunged 10.19% to HK$298.0/share and its market value dropped to HK$2.86 trillion. However, Tencent's share price rebounded yesterday, rising from HK $297 to HK $367 in one day.
The stock market is originally a place to assess the value of businesses using various information, and stock price is an instinctive response.
On March 15, when Tencent's stock price had not yet begun to rebound and had hit its low point, Reuters released the news "Beijing makes case for Tencent breakup". In less than 500 words, there was no logic or real evidence in the news. Instead, it speculated on the reason for the stock price drop and then utilized the specious arguments on Tencent's breakup. After all, it is a false report for shorting sell Tencent.
By contrast, RLX technology is affected by the new regulations on e-cigarettes issued by the China Tobacco Bureau. The regulation clearly stated that e-cigarettes should not present flavours. This is regarded as the biggest negative for the e-cigarette industry.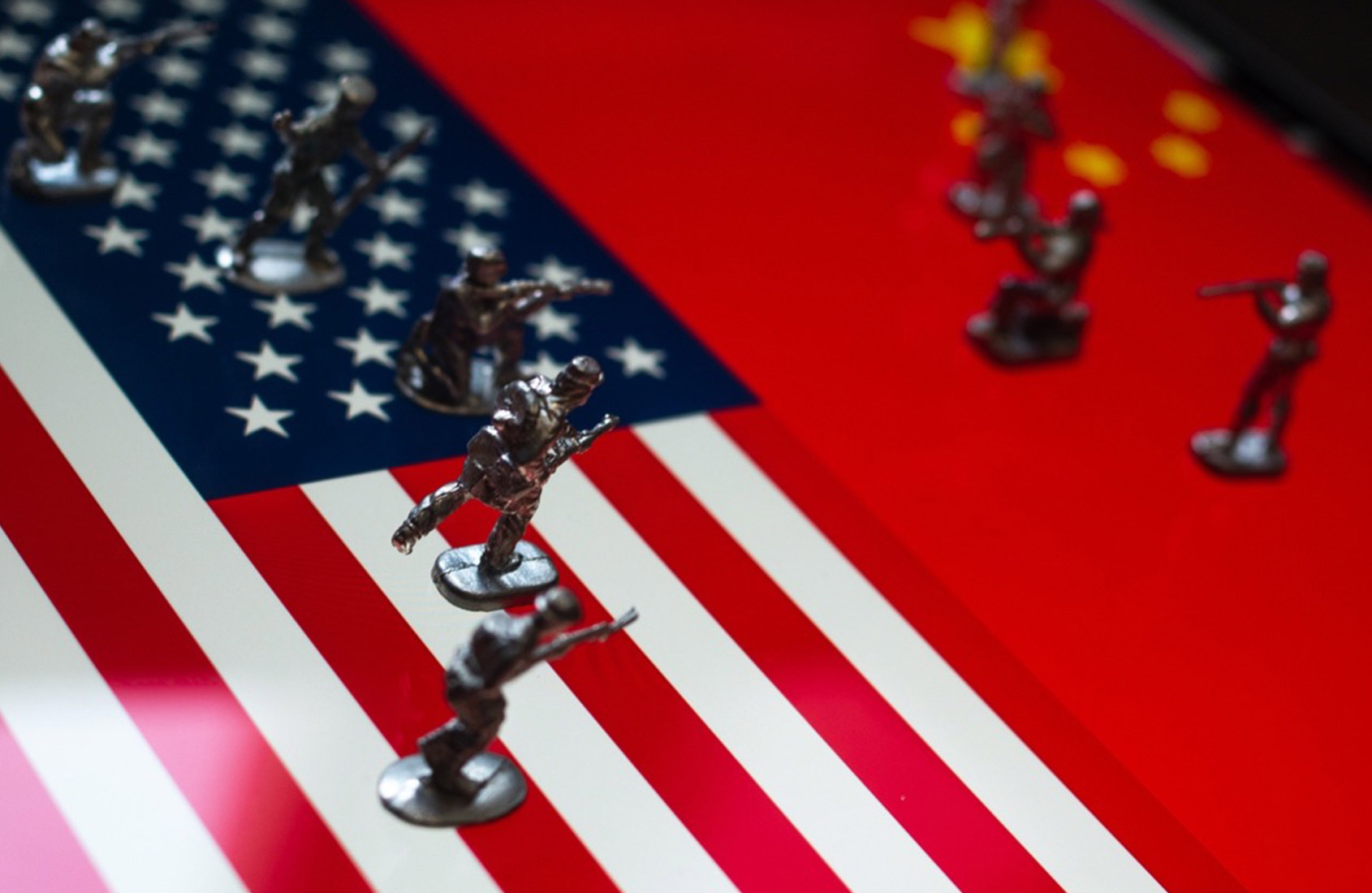 On March 10, as required by the Holding Foreign Companies Accountable Act (the "HFCAA"), the United States Securities and Exchange Commission (SEC) had announced a provisional list of the first five Chinese firms to be potentially delisted. In fact, Chinese concept stocks have been under stricter supervision for a long time, and this incident is just a normal procedure of the US law-enforcing department. Although the "HFCAA" does not specifically target Chinese corporations, most Chinese companies are likely to be delisted based on the law's criteria.
In fact, since March 2021, China concepts stock has been continuously falling. From the stock performance, the decline of Chinese concepts stock was not in sync with the situation in the U.S. market. When U.S. stocks rise, Chinese stocks are still dropping, indicating that funds are being withdrawn intentionally.
Regardless of issues such as forced delisting, data security, pandemic spread risk, or industry regulation, investors are increasingly concerned about the vulnerabilities of Chinese concept stocks. In a turbulent economic climate, companies need to concentrate on their own businesses, such as whether their business model is reasonable, whether they can make a profit, and whether their cash flow is stable, as this is the only way to ensure that the company survives.