Prato, located in the Tuscany region of north-central Italy, has the largest Chinese population in Italy, and the local Chinese community is also one of the largest in Europe. Since the outbreak of the COVID-19 pandemic in Italy, the Overseas Chinese community, which accounts for about a quarter of the local population, has maintained a record of "zero infection".  
In the early days of the outbreak, overseas Chinese used WeChat as a major digital bridge to maintain relationships with mainland China; WeChat is widely adopted by Overseas Chinese. For new Chinese migrants, their digital lifestyle is mediated by social media in China. 
More importantly, these digital platforms also acted as tools for social vigilantism and solidarity purposes during the pandemic.  
Reasons behind the "low infection rate" of overseas Chinese groups 
The Chinese people are a nation with a sense of crisis, rules and unity. While the leaders and citizens of western countries were still not taking the COVID-19 situation seriously, overseas Chinese had paid close attention to the situation and responding to anti-epidemic measures. For example, consciously quarantining at home, avoiding going to crowded places, and always wearing a mask when going out.  
Besides, in the context of the COVID-19, social media and other digital platforms empowered by digital technologies have developed into an important component and supplement of social governance.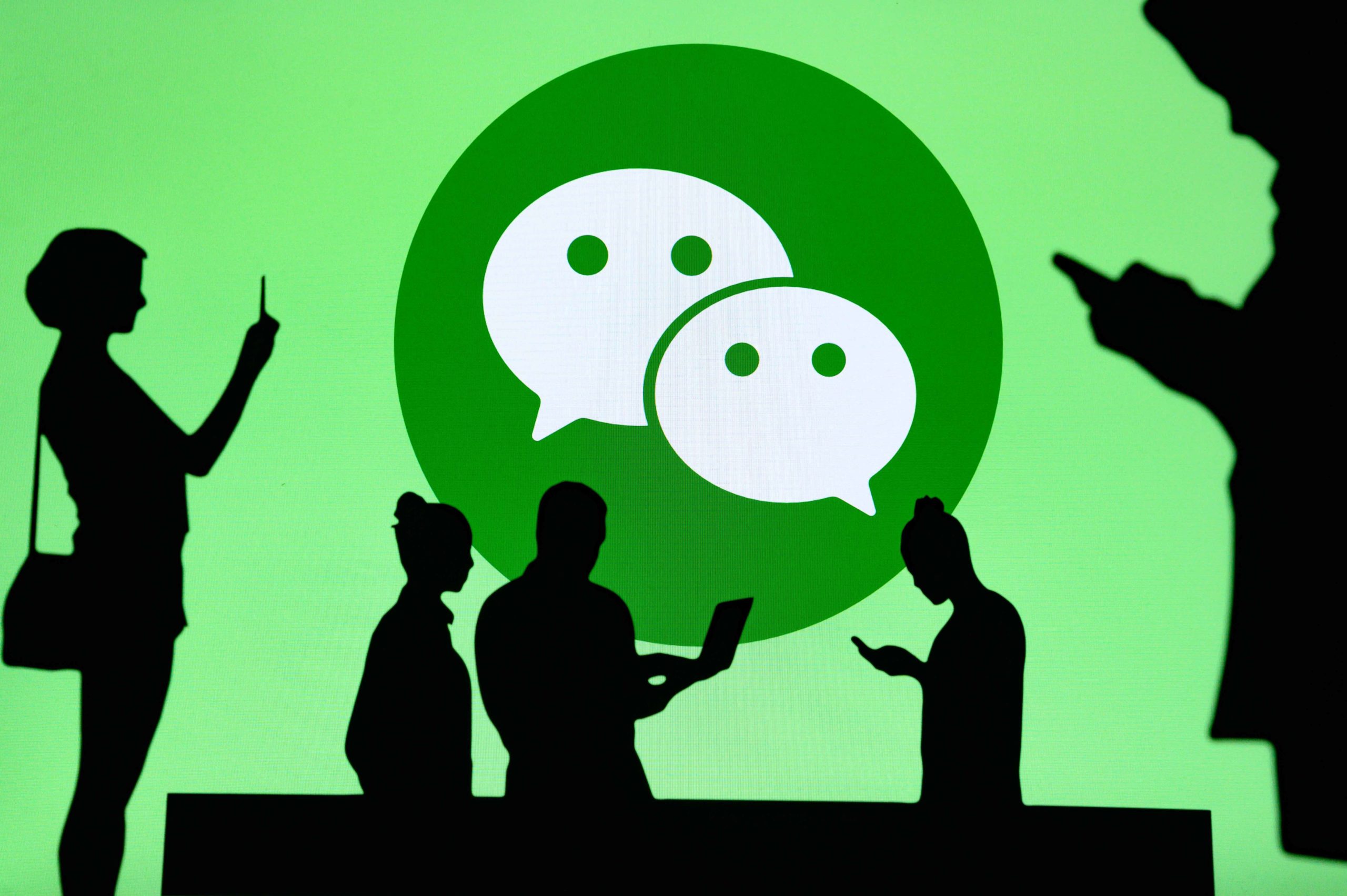 Pandemic Preparedness and Response Group
Not only the Prato Chinese community, but also the Roman Chinese community took early steps. On February 25, 2020, 25 overseas Chinese organizations set up the "Pandemic Preparedness and Response group" to provide services such as WeChat health consultation group, translation of preventive measures from the Ministry of Health, information integration of medical institutions, and delivery of vegetables and daily necessities for overseas Chinese.  
Simultaneously, Zhejiang Province, which has many Overseas Chinese, had established the "Zhejiang Overseas Chinese Health Care Consultation Platform," which organised physicians from many hospitals in the province to provide consultation services to Overseas Chinese from 18:00 to 23:00. Moreover, a "WeChat group consisting of overseas Chinese from Zhejiang province" had also been created for overseas Chinese and Zhejiang students who had been diagnosed or suspected of having COVID-19.  
Overseas Chinese may suffer negative emotions as a result of a lack of face-to-face social contact, business difficulties caused by the pandemic, and uncertainty about the future. "Hate crimes" against Asians are on the rise in some countries, bringing physical and psychological threats to Asian communities. A professional team of psychologists had been assembled to offer online health and medical counselling services to Chinese living abroad.  
 

WeChat micro-class (Wei KeTang)
To mitigate the impact of the pandemic on children's learning, the Italian Chinese language school first offered free "WeChat micro-class (Wei KeTang)" to the public. As the positive feedback increased, then the live classes were introduced. On March 14, 2020, Roma Chinese Language School, the largest Chinese language school in Rome, cooperated with Wenzhou Overseas Communication Centre to launch the "Cloud Classroom for Overseas Chinese Children".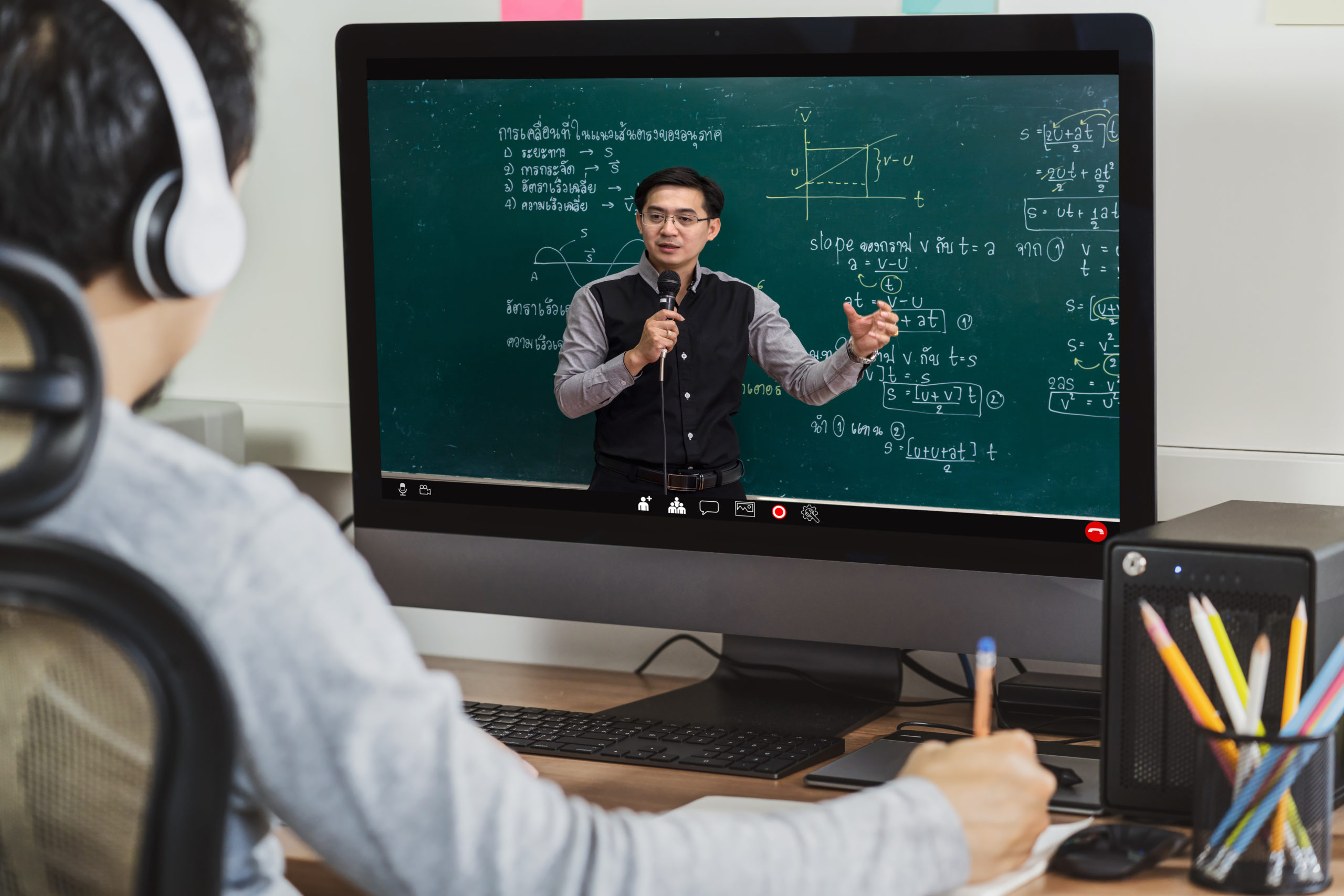 At present, many countries and regions around the world are still in the stage of pandemic.  An increasing number of countries are paying attention to China's digital practices in the process of fighting against the pandemic, with the intention of gaining experience for their own responsive strategies and actions.  
Digital technology and emerging business models applied in China
Without a doubt, China's rigorous control measures have played a critical role in preventing the spread of the new variant of coronavirus. Meanwhile, digital technology and emerging business models have also played an important enabling role. 
"Close  Contact Meter" WeChat mini program

 
China has successfully used location-based services (LBS) and big data analysis to identify high-risk cases, effectively easing the burden on the healthcare system. In addition, China Electronics Technology Group developed a WeChat mini program called "Close Contact Meter" that allows citizens to evaluate their risk levels.  
China's health code system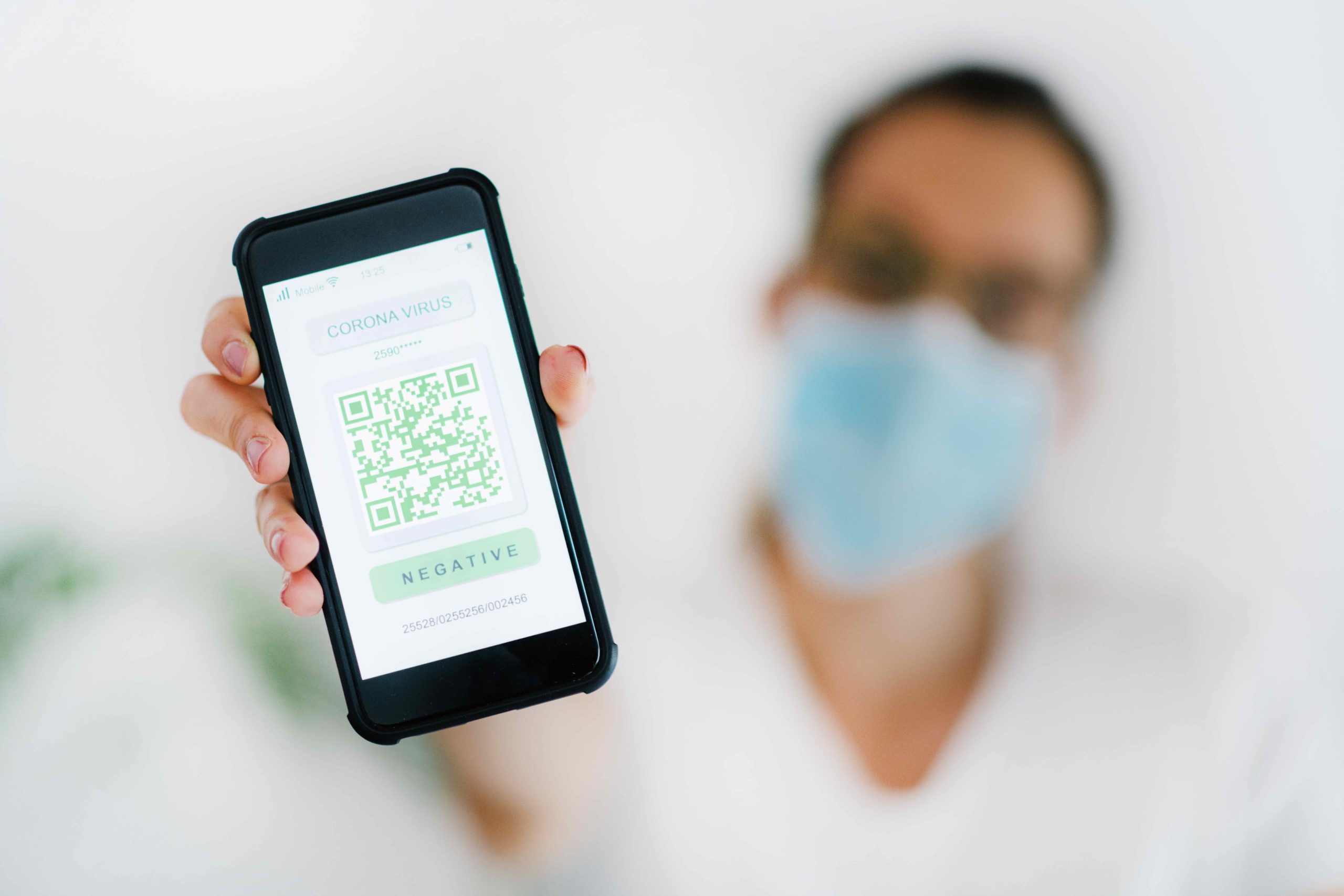 China's three major telecom operators teamed up with Alibaba and other Internet companies to develop a "health code" system. The technology leverages telecoms data to detect and track each individual's risk depending on their travel records and people they contact.  
In China, people are still required to show their health code before entering public areas such as workplaces, shopping malls and restaurants. This innovative digital solution helps control the movement of high-risk individuals while ensuring the business stays on track.  
"WeDoctor" Online Medical platform

 

O2O (Online to Offline) platforms are becoming the "New Normal" of the shopping experience in China, and O2O guarantees that consumers could receive goods from nearby stores within an hour after placing an order.  
The scope of O2O services is not limited to shopping, but can also provide services, such as medical consultation.  
"WeDoctor" online medical platform is a good example of O2O services. The service connects patients with doctors online, not only providing medical advice for patients, but also delivering non-prescription medications to patients' homes through cooperation with offline pharmacies.  
Virtual experience and community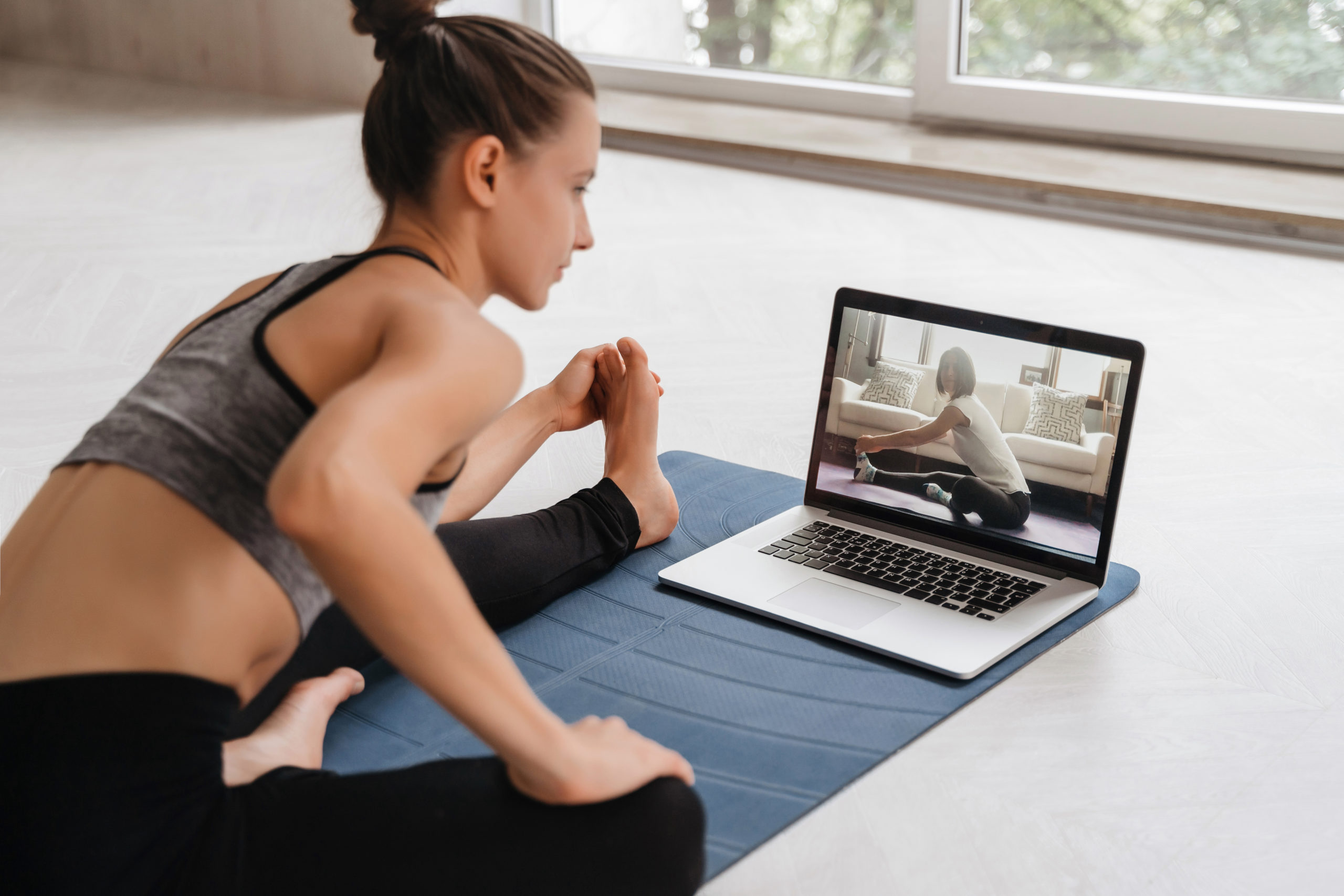 In addition to addressing everyday needs, many platforms and apps are designed to provide high-quality virtual experiences and communities for people to entertain and socialize at home.  
For example, take a virtual fitness class at 2:00 pm, visit a virtual exhibition at the History Museum at 4:00 pm, watch a movie at 6:00 pm, or interact with other viewers through bullet-screen comments in real-time.  
This article provides inspiration and beneficial references for countries and regions to deal with this urgent issue by reviewing China's practical experience of using digital capabilities on a large scale to support anti-epidemic measures and people's livelihood.  
Digitization can help address pressing challenges during the pandemic, but it can also achieve multiple goals, such as boosting consumer engagement, enhancing partner ecosystems, and establishing new operating models. China applied digital technologies in a highly practical way, and all innovations have brought real value to society, customers and businesses.