As the COVID-19 pandemic ravages the whole world, the frontline healthcare workers have to fight against patients' stress, despair, and fear due to the limited access to information and even misinformation in this endless battle. Dr. Jiangang Jiang, a Chinese American clinician at the University of California, San Francisco (UCSF), has been fighting against the anxiety and fear of COVID-19 online while working as a frontline clinician.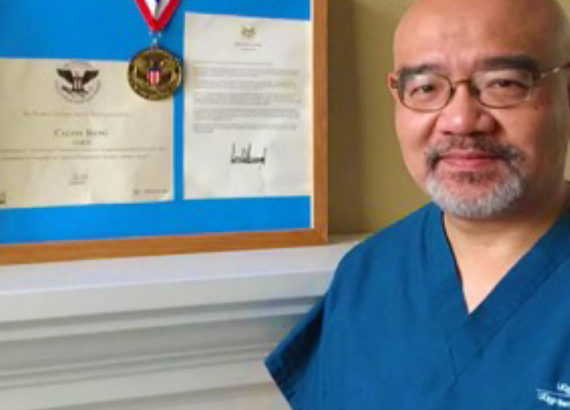 "The battle against COVID-19 is like a football match, we've just finished the first half, and no one knows what we should do for the second half," Dr. Jiang said. Since February 2020, he has created more than 250 videos in Chinese on YouTube highlighting practical statistics about COVID-19 to improve overseas Chinese speakers' access to relevant information. To further fight against the anxiety and fear in the heart of the Omicron outbreak, he has been supporting Chinese students in the U.S. and their worried families via 200 WeChat Groups from last December to February.
As a frontline clinician and as a YouTube influencer with more than 40.7k subscribers, he has been frequently invited to online events about COVID-19 hosted by the Chinese Consulate in Chicago. Due to these efforts, he also holds a trusted position in the Chinese speakers' online community, and he would speak to those who asked about their COVID-19 symptoms and recovery.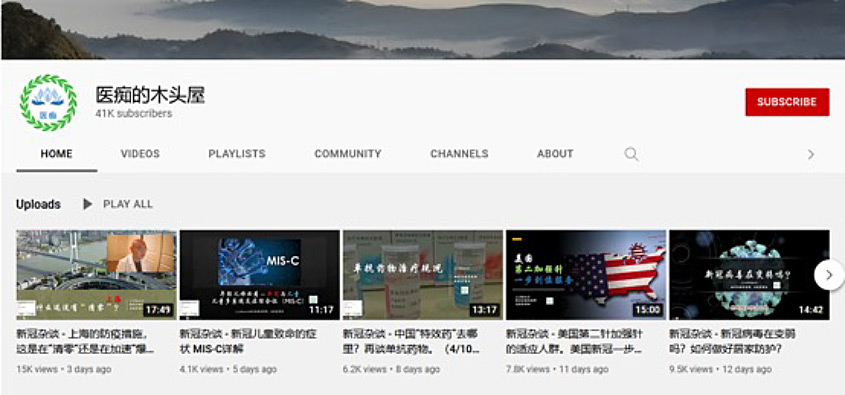 On 4th December 2021, in the heart of the Omicron outbreak in the U.S., Dr. Jiang built his first WeChat Group to support a patient who was studying in the U.S. and his worried parents. "Due to the difference between the overseas healthcare systems and languages and that in China, they are confused about the stay-at-home quarantine rules, are unfamiliar with over-the-counter medication in the U.S., and have no idea about how to perceive their symptoms," said Dr. Jiang.
Tracking the blood oxygen saturation level is significant for a COVID-19 patient as it is an indicator that there is a lung problem, according to Dr. Jiang. One of his online patients who were in Europe hesitated to turn to medical care because she could breathe normally, however, Dr. Jiang insisted that she should go to the hospital due to her low oxygen level. After visiting the hospital three times and receiving various treatments for her lung infections, her oxygen level was finally measured as normal.
"During that period, I left my mobile phone on 24-7. Apart from finishing my full-time work in the hospital, I would spend three to four hours tracking those patients' recovery online. Once I had to answer questions in 70 WeChat Groups at the same time," said Dr. Jiang, "I've completed my work for more than 200 online patients by 6th February as they've all recovered from COVID-19."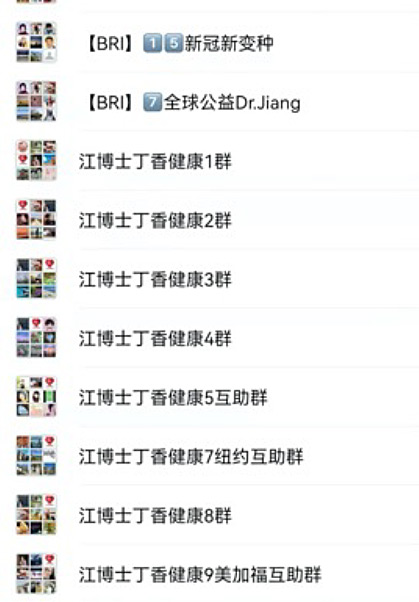 "The online support is effective because about 90% of the patients have mild symptoms during the Omicron outbreak. I reassured some patients' families that it takes time for people's immune systems to overcome the virus, and it's normal. However, most mild symptoms will go away in one or two weeks with appropriate treatment and quarantine," he pointed out.
Dr. Jiang has also been sharing the most up-to-date information online through his YouTube channel based on his clinical experience. As a frontline clinician, he has been in contact with thousands of COVID-19 patients at UCSF. He has also worked on patients who have long COVID or post-acute sequelae of COVID-19 and has created videos on YouTube explaining the practical ways to cope with those post-COVID conditions.
"What we can do now is probably to proceed with caution considering the current situation. We need to protect ourselves and choose the most appropriate treatment with the knowledge of the best information," Dr. Jiang highlighted, "For example, wearing a mask is still the most effective way to prevent COVID-19 infection, especially when living with the elderly. Additionally, clinical research has also reported the prevalence of low vitamin status in the Chinese population. Vitamin D is important for building up the human immune system, and I cannot emphasize enough that having enough vitamin D is the cheapest and healthiest way to fight COVID-19."