Combining design, AR, and NFT technologies, Digital Fashion is gaining in popularity for its inclusivity and sustainability. As an avenue for creative expression, Digital Fashion has been well used across the world – but now Chinese brands, tech-giants, and start-ups are looking to leverage the trend to turn a profit, precipitating a rush into the sector from some of China's best-known names.
With roots in gaming culture skins, the current Digital Fashion boom was born out of necessities caused to the fashion industry by the pandemic and subsequent lockdowns, when standard offline retail ground to a halt. As of now, Digital Fashion is fast becoming its own stand-alone industry.
The new category has quickly evolved to embrace some of the hottest technologies today, ranging from gaming to crypto-art. Brands use it to experiment with new technologies and platforms, where they can tease potential merchandise or render real-life rarities, and consumers use it as an opportunity to embellish their digital lives with minimum environmental impact or carbon footprint.
Every big name in the global fashion sector, from luxury houses like Dolce and Gabbana, to sportswear giants like Nike and Adidas, have made their presence felt in the Digital Fashion space. After Gucci made international headlines selling a virtual bag for over $4,000 USD in May 2021, it was only a matter of time before Chinese brands jumped on the wagon.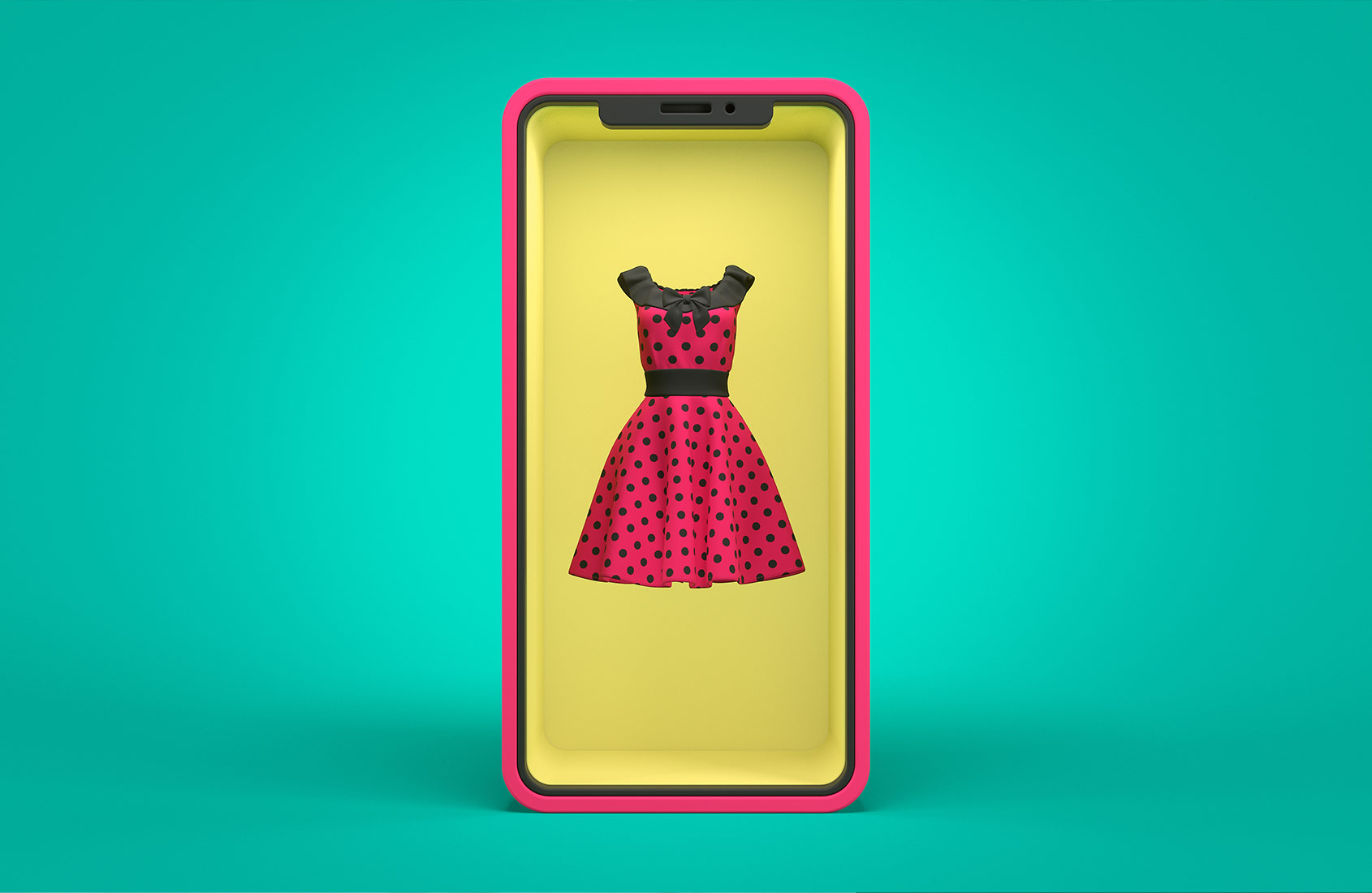 Digital Fashion: What's 'Hot' in China?
Little Red Book, China's leading social e-commerce platform, was one of the first in the country to explore the potential of Digital Fashion.
In January 2022, they created 'R-Space', a dedicated marketplace for digital collectables, where users can purchase a digital outfit for social media clout. To make a purchase, users select the outfit they want (often designed by an independent label or fashion-house) and then send customer service a full-body image with their arms and legs left bare. Within two working days, they are then sent back a full photo-render of themselves wearing the digital clothing, which can be posted to their social platforms.
The new function has been a huge success, driven in part by users' desire to make fashion sustainable by creating fashion-forward clothes out of pixels rather than IRL materials for photoshoots. Designers have been keen to follow suit, with many who sell on the platform offering to donate some of their earnings to environmental causes to guarantee support.
Little Red Book's success led to a recent collaboration with Shanghai Fashion Week called "Design Verse", in which local designers showcased and sold over 3,000 unique virtual items. Items included digital mermaid tail dresses by Chen Peng, which sold for RMB 3,999 a piece (c.$600USD).
This type of collaboration has burnished the reputation of Digital Fashion, going great lengths to legitimise it among Shanghai's metropolitan in-crowds.
Digital Fashion: What's Next?
Top Chinese internet firms are quick to delve into the ballooning Digital Fashion phenomenon. Douyin, a short-video subsidiary of social media giant ByteDance, has announced plans to launch a business called "Pheagee".
The business involves virtual clothing, virtual people, and virtual fashion, and will be linked to Douyin's e-commerce and PICO businesses to become a platform for continuous digital fashion output. In other words, it is likely to be both an E-commerce hub and VR hotspot.
ByteDance is also trying to make the connection between digital fashion and e-commerce, with Douyin currently building an e-commerce team. This is expected to widen the consumer window within the digital fashion scape, as the platform will come with an AR try-on feature to enable realistic results when trying on clothing, allowing users to virtually try before they buy.
These moves by industry leaders Little Red Book and Bytedance will ensure that regardless of the volatility of block-chain technologies, Digital Fashion is here to stay. For now, at least, it is both topical and trendy – not a bad place to be in the fashion world.