Overview
On 18 May, Tencent reported its first quarter 2022 results, achieving revenue of 135.471 billion yuan, and net profit of 25.545 billion yuan, down 23% year-on-year.
This was the same story for most major tech companies, leading many to conclude that the fractured global context – offset by the Russia-Ukraine conflict and the ongoing Covid-19 response – had caused the internet industry to enter a new era of deceleration.
This is best exemplified by the performance of E-Commerce, Information and Entertainment. Once stalwarts guaranteed to perform, they are now entering a stage of stasis, due to market saturation and the aforementioned global context.
Multinationals, including Tencent, are beginning to look for solutions to this apparent bottleneck.  In their "Future Economy White Paper 2021", the Data Company IDC laid out a new vision of "Digital-Real Symbiosis" as a means of tackling current growth issues. In summary, this proposes a systemic solution for tech conglomerates, by encouraging them to lean more on the potentials of the Industrial Internet. In other words, it promulgated the idea that to generate growth, companies should focus less on failing sectors like E-commerce, and more on transforming the supply chain of traditional enterprises through digital technologies.
The practicalities of how this may take form going forward, and what advantages companies like Tencent can leverage, are of vital interest to the sector.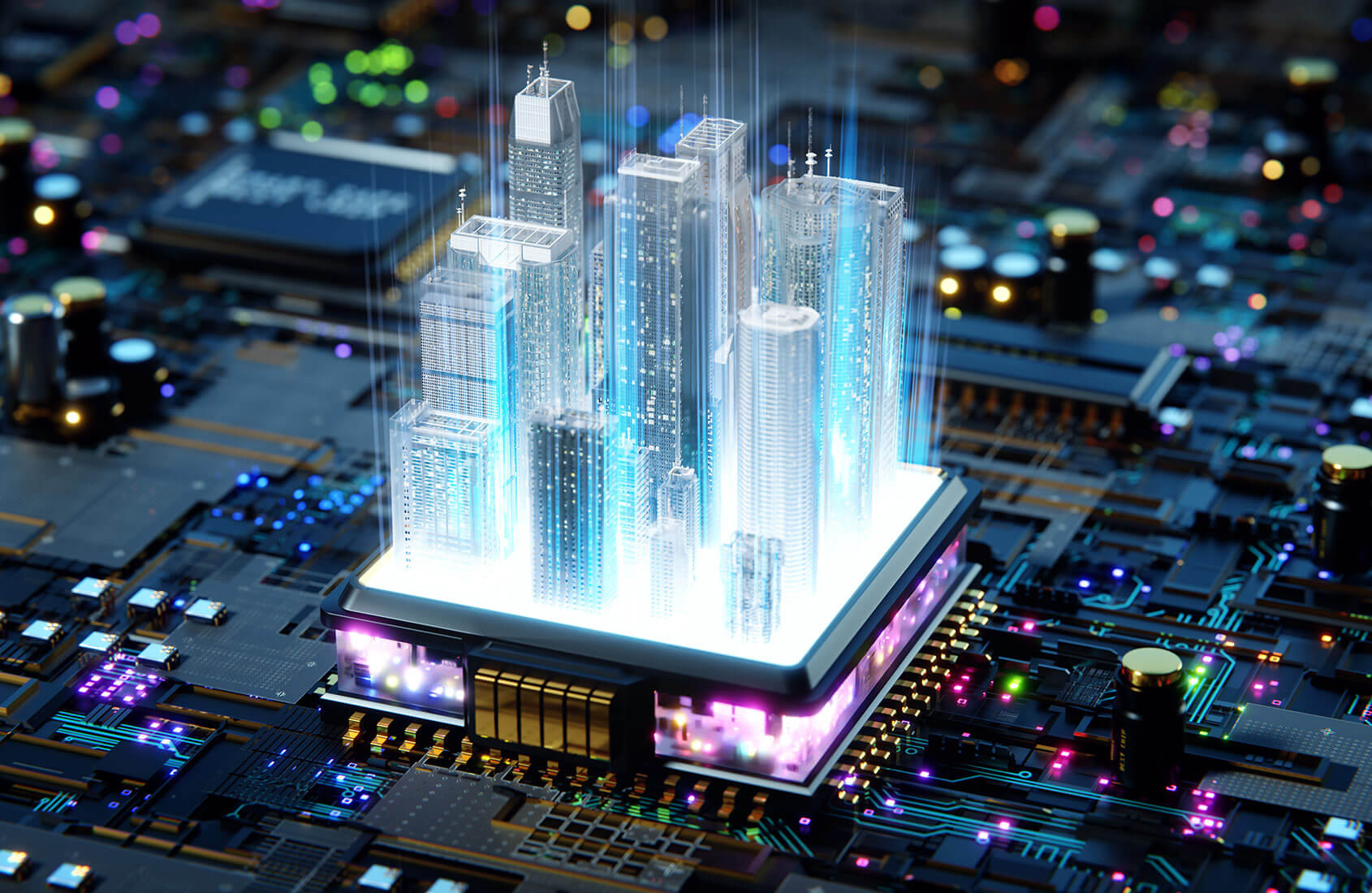 The Industrial Internet: Constructing Growth
The Industrial Internet, to which the IDC's roadmap to growth refers, forms a key building block of the Internet of Thing (IoT), and as such can often be referred to as the Industrial Internet of Things (IIoT).
The Internet of Things (IoT) refers to a future world of total interconnection of objects through the internet; it envisions physical objects (or groups of objects) with sensors, processing ability, software, and other technologies that connect and exchange data.
As an extension of this, the Industrial Internet of Things (IIot), or Industrial Internet, refers to the use of the internet of things (IoT) in industrial applications, focusing on Machine-to-Machine (M2M) communication, Machine Learning, and Cloud Data to enhance the performance of traditional heavy industries.
Both concepts have long been hailed as the future for tech conglomerates, but by following the White Paper proposed by the IDC, companies like Tencent are finally beginning to explore the real-world implications of such a set-up, highlighting hitherto untapped potentialities for business.
Ultimately, this may lead to a melding of the "Digital Economy" and the "Traditional Economy", which big tech companies are perfectly positioned to take advantage of. With more of the population being indigenous to the internet, the time is ripe for companies to make the shift into heavy industries and use their existing technologies to create a fully integrated system between the digital and traditional.
This can be understood as the "Digital-Real Symbiosis" championed by the IDC, the goal to which major tech companies must strive to generate growth.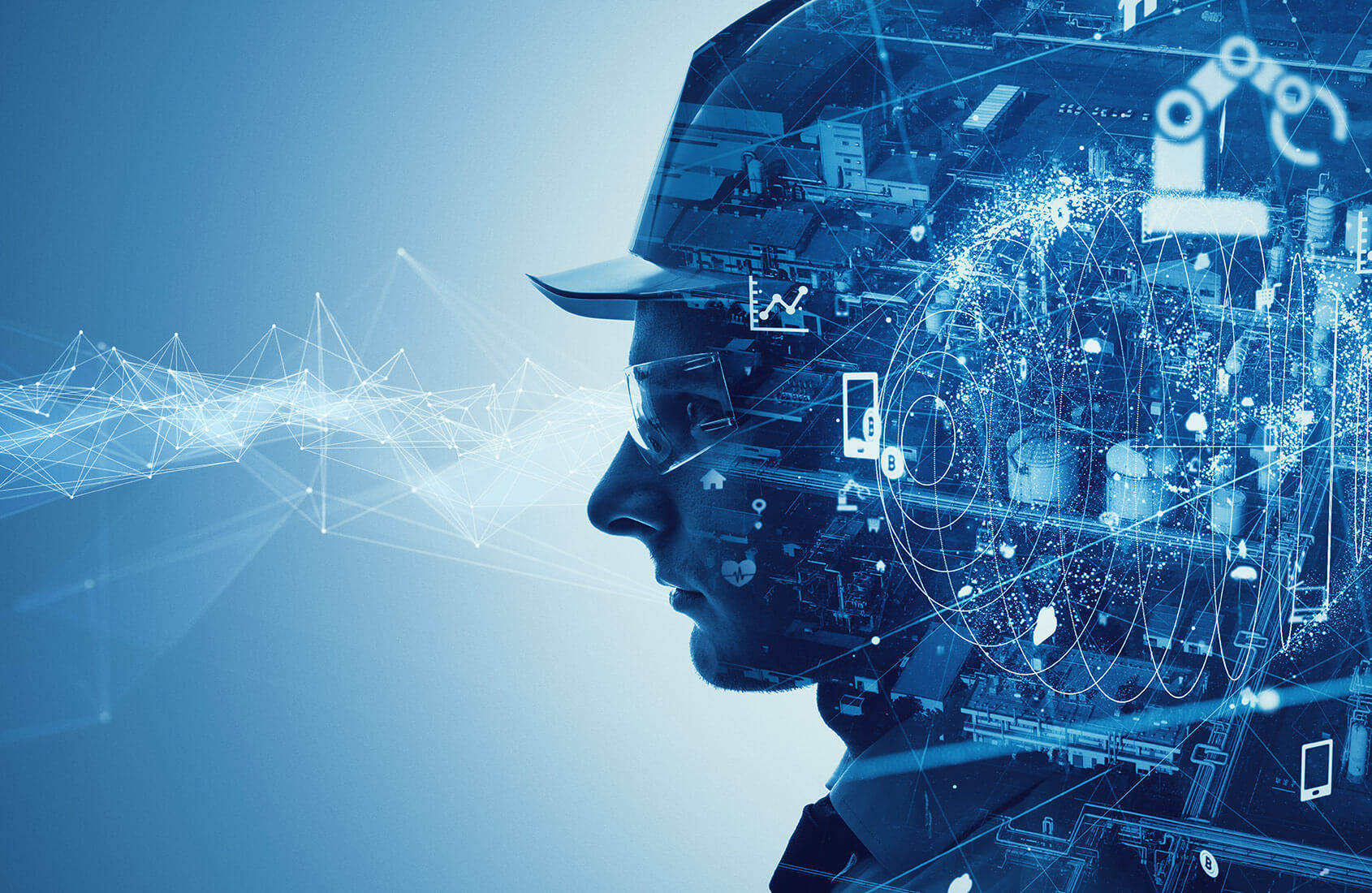 Attaining 'Digital-Real Symbiosis'
The Industrial Internet is still in its infancy as a concept, and we are a long way off achieving its goal of 'Digital-Real Symbiosis'.
From the outset, the size of the task is clear; the different fields of a pejorative 'Physical Industry' are vast and varied, requiring nuanced and unique solutions to become 'digitized'. There will be no one-size-fits-all or quick fix approach to bringing these sectors online harmoniously.
However, through early maneuvers Tencent is showing how conglomerates can use existing technologies to position themselves as an assistant at this natal stage, positioning itself to make more practical adjustments down the line.
For instance, Tencent is already exploring how to use its Cloud Service capabilities created to help make health codes and disaster relief applications during the Pandemic, to boost its hold on the domestic cloud market which will one day form the cornerstone of a fully-fledged Industrial Internet. If encouragement in this direction were needed, and to prove the IDC's instincts were correct, Tencent's grip on the Cloud Sector has already risen from 3.5 billion yuan in 2012, less than a third of Amazon's cloud market revenue, to a cloud market service scale of US$27.4 billion in 2021.
Tencent have taken strength from this performance, with founder Ma Huateng (Pony Ma) declaring in his most recent speech that the trajectory of the company's focus will continue to evolve from users, to industry, and then finally to society, with the ultimate goal of creating a better world.
By tying the IoT applications and the Industrial Internet to societal improvement, Tencent is already laying the groundwork to get the masses onboard. The possible benefits of a total integration is limitless, after all; from an environmental standpoint for instance, by moving industrial payment processes entirely online to the cloud database, operational processes and rigorous, environmentally harmful processes can be streamlined, leading to much less waste.
Those looking to find how the potential of the IIoT is beginning to be realized in real-life industrial applications should keep an eye on Tencent and China as whole.